Welcome to Birch Gin!
WELCOME AND THANKS FOR VISTING US!
Be the first to introduce your friends to Birch Gin. Our handcrafted gin made in copper pot stills is delighting customers across the UK. We will acknowledge your order by email and keep you informed as to when you can expect your Birch Gin. Many thanks for supporting a small business!
Please check out our reviews on Trust Pilot.
Thank you!
Justin and Dawn x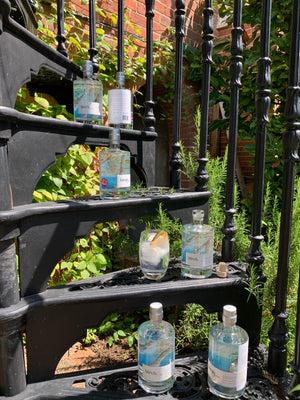 About The Creator
I'm Justin Birch of Wadhurst, East Sussex and I've spent a highly enjoyable decade obsessively trying to create the perfect gin. It was worth the wait. 
Birch Gin is a contemporary, forward looking gin with complex flavours, superb mouthfeel and a delicious aftertaste. It is designed to be drunk neat, on ice, with water, tonic, ginger ale, grapefruit juice, hot apple juice, simply anyway you like it! It's a gin without borders or rules. All the rules, time and effort went into the making of the gin, so the drinking should be hassle free.
Read our Story
Review by The Gin Den
Birch Gin arrived at The Gin Den this week in amongst the rain storms and right at the point the sun shone, so it was straight outside for a quick shot of this stunning branding.

This is a new gin found by chance on Instagram Squares, (and shows one of the many positive sides of social media in providing exposure to brands, that results in a purchase and further support).

I would encourage you to read the full journey that the creation of this gin has taken at @birchgin, it's fascinating and in summary is as result of the passion and dedication of the creator Justin Birch, taking ten years to perfect a gin that is truly something exceptional.
It's distilled using the one-shot method, an approach taken by only around 3% of the World's gins, in essence with the exact method of botanicals distilled in one 'shot'

Its botanicals include Birch Syrup, Juniper, Coriander, Rosemary, Orris Root, Lemongrass, Orange, Lime, Grapefruit, Cardamom and Ginger. Birch syrup is a costly and rare ingredient with a dark, caramel yet spicy flavour. The sap can only be tapped in March each year with 100 litres needed to create 1 litre of birch syrup.

On the nose it feels like you are taking a journey around the world, with clean subtle hints of spice, citrus and herbs.

On the palate, tasted neat that journey continues with the warming spices, followed by the sweetness of the orange, lime and grapefruit and then ginger coming through, with some woody tones and then finally the caramel from the birch sap.

It's rare that I come across a gin for all palates but this is most definitely one of those!
Read more reviews...

"... Distilled using the one-shot method, an approach taken by only around 3% of the World's gins..."
Get in touch...
We'd really like to hear your thoughts about Birch Gin. You can contact Justin at:

e: jb@birchgin.com
m: 07947 684684

Our offices are at Durgates Industrial Estate, Wadhurst, TN5 6DF 
Visits by appointment only.
Did you know we offer bespoke services?
If you are interested in having a bespoke gin made for you to help you launch your own drinks business, or for your own existing commercial enterprise (pub chain, restaurant, stately home etc.) or just want your own gin for a special occasion don't hesitate to contact Justin at jb@birchgin.com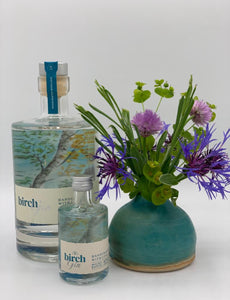 Gin Tasting Experience
Would you like to bring some friends along and try our gins and other products we are working on?
Get in touch at jb@birchgin.com and we'll organise something just for you.
(Visits to our distillery are strictly by appointment only).